Your local small business web development
Unlike big corporations that rush your website and then cut ties, we're a small team with a shared vision, we're a small business just like you. Our goal is to build a custom solution that scales and performs on any device, helping you run your business or convert more customers. Our commitment goes past the launch, we offer maintenance plans designed to ensure your custom web solution's smooth operation after release."
No business is the same, which means it's also really difficult to create a one-size-fits-all solution that works for every business. That's where we shine as we've been engineering custom web solutions for over 10 years, just to name a few:
Custom Web forms
CRM / Admin Panels
Ordering systems
API Integrations
Blogging + SEO engines
Swipe through below to see an example of an order form we built for a screen printing company: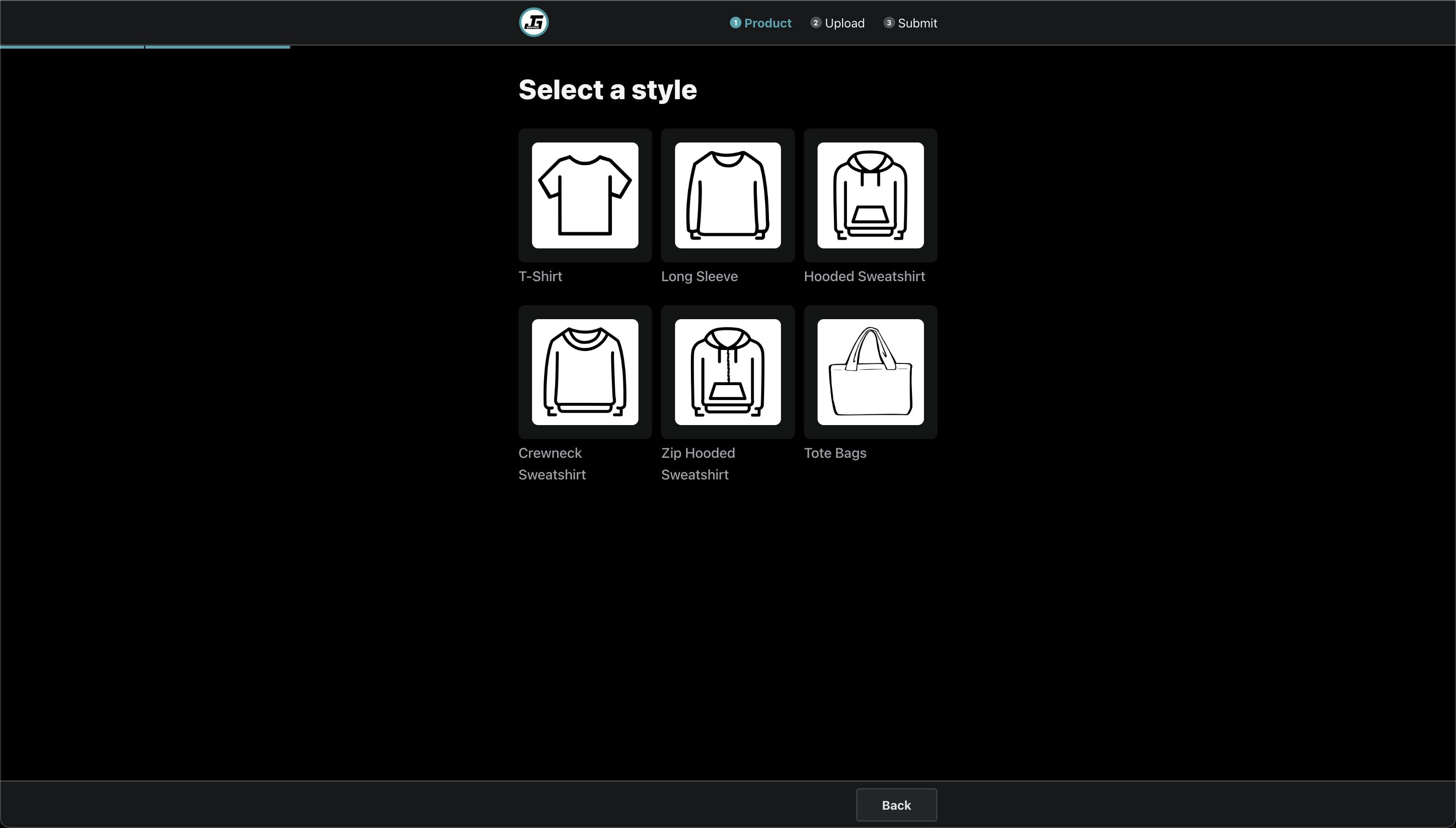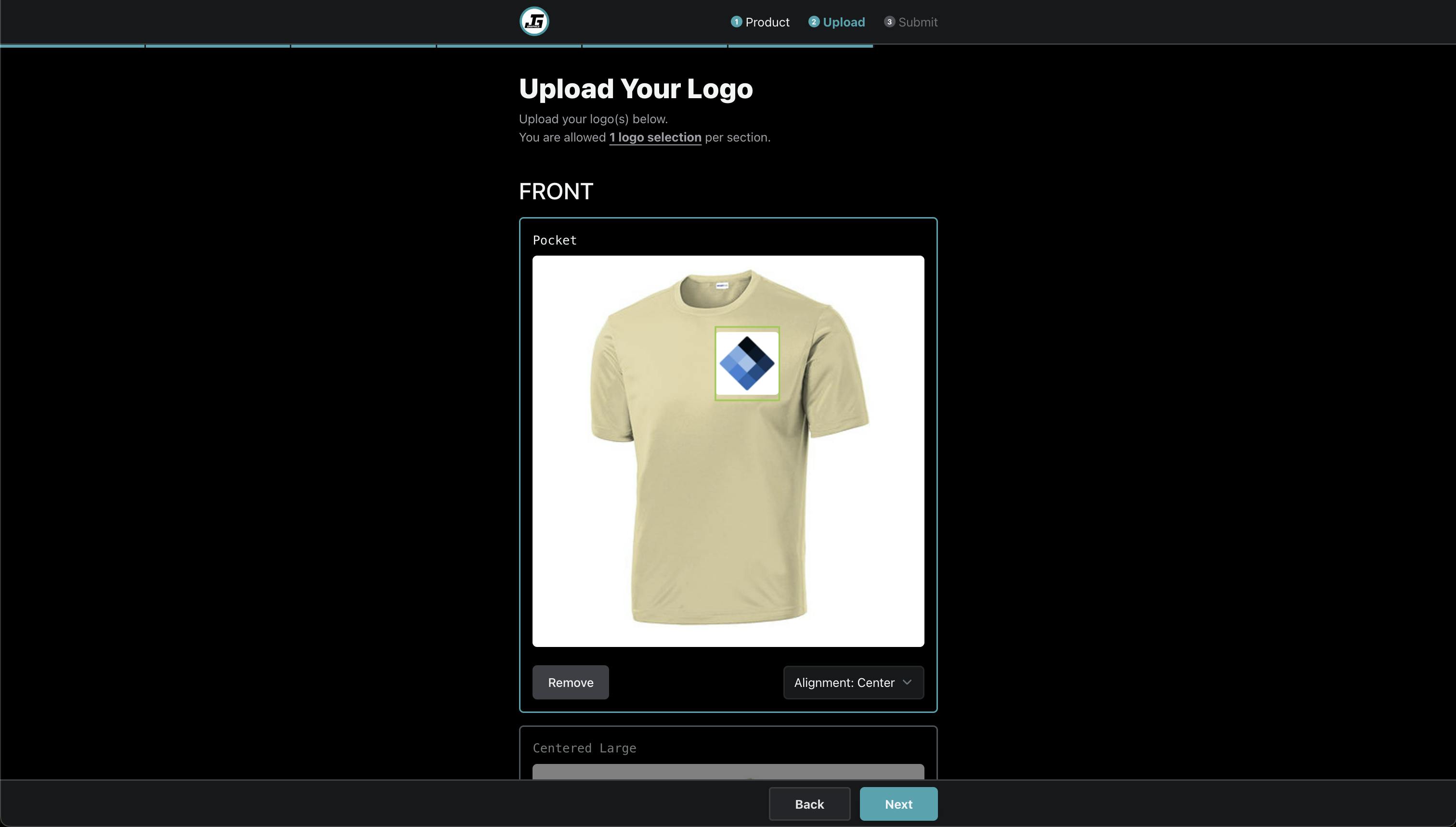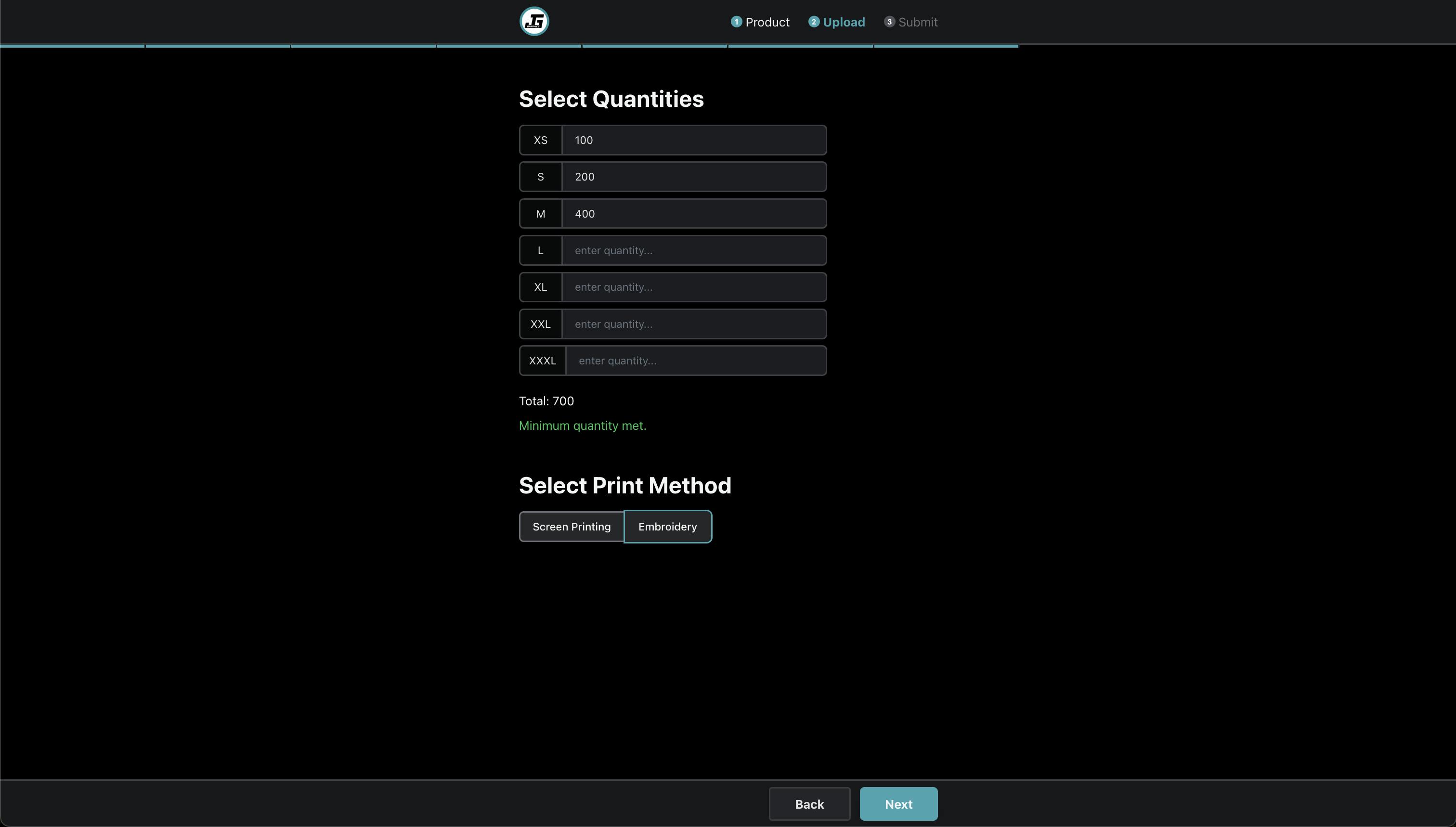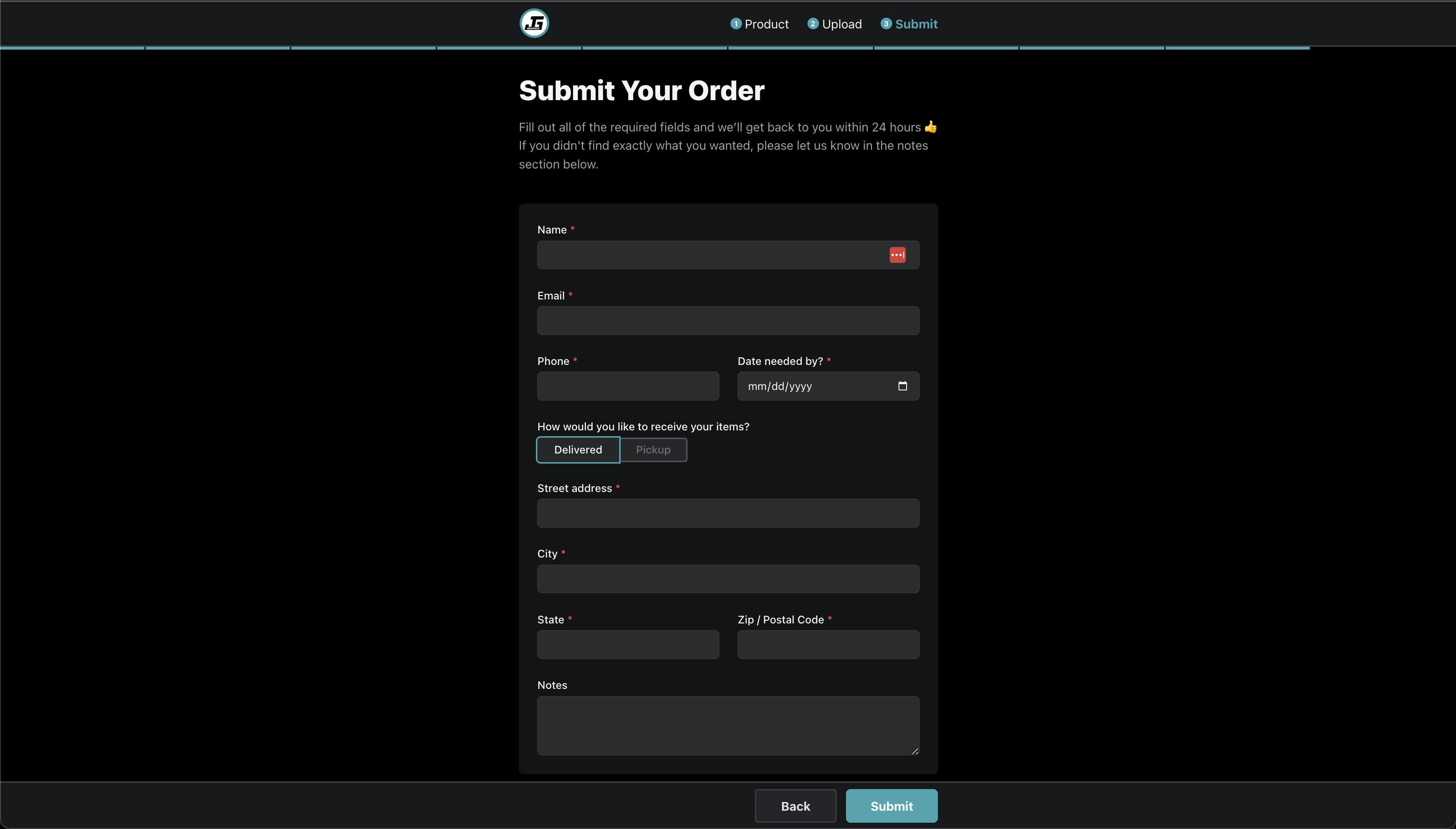 Step form where users can select different apparel types, colors, qualities and more
What you get from a Sacramento web development agency
Every website has different engineering needs
Our approach is simple: One size doesn't fit all. We take the time to understand your unique business requirements and develop your website to meet those needs. If you're unsure of exactly what you want, we have a scoping process where we nail down the details with you and make some design previews of what your solution will look like.
We'll work with you to make sure it's exactly how you want it before we start building it out. Here's an example of a design mockup we made for one of our clients where we proposed a few design options to them to figure out which direction they wanted to go.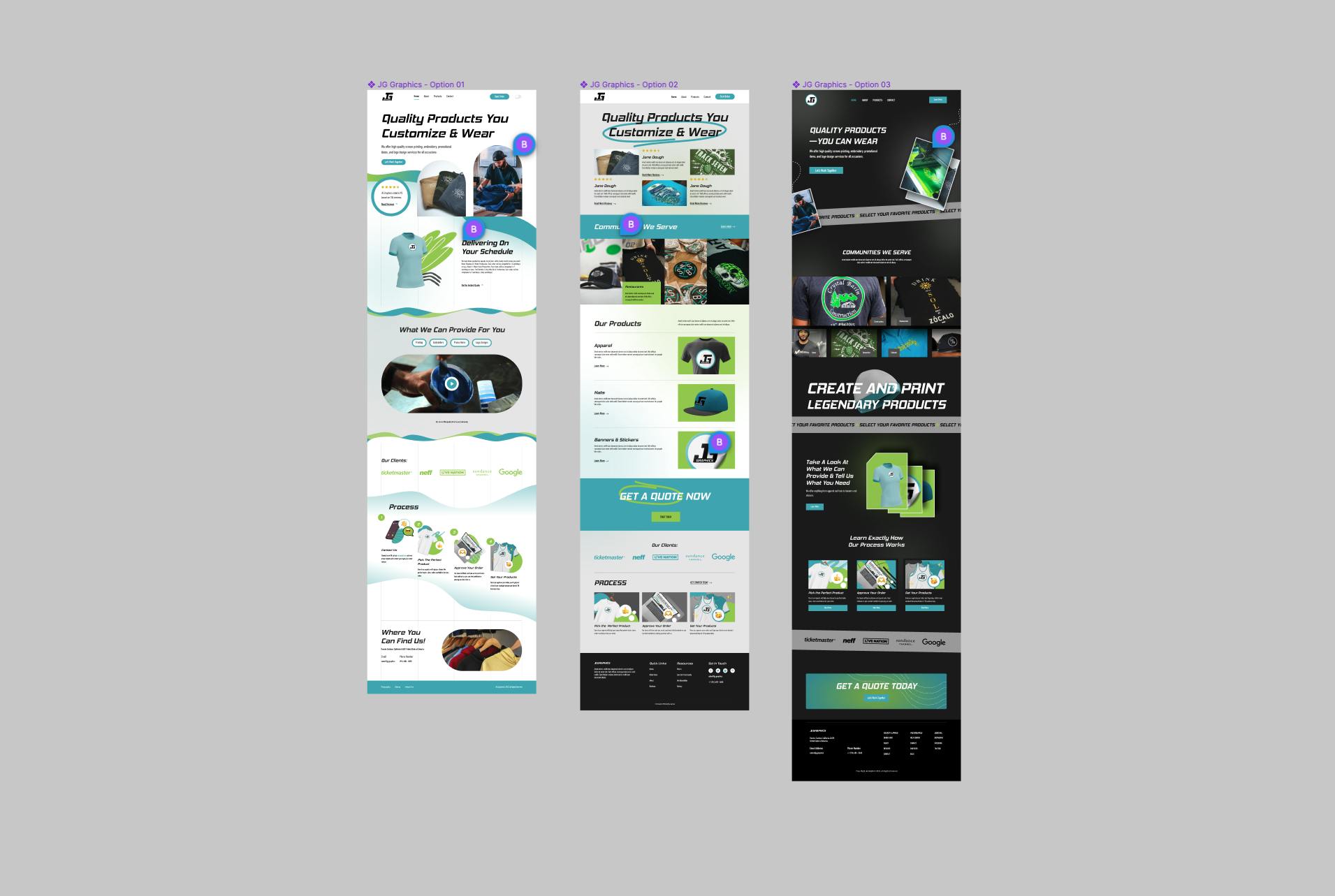 Modern website development
We aren't stuck using tools built for the web that existed 10 years ago. The web today is a very different landscape and the web in the next 5 years will also be very different. No one expects small businesses to keep up to date with the latest trends in technology or design. It's why companies like us exist, it's our goal to make this process as simple as possible for you.
You just give us some details and we build a solution for you. No need for you to understand how caching works, or what's the best hosting platform, or how to setup version control. We take care of all that so that way you can focus on what matters, your business.
Sacramento page speed experts
One of our obsessions is page speed and all of the tools we use are optimized for page speed. To name a few, we use Next.js, Tailwind CSS, Prismic, and Vercel, all of which have varying levels of caching + optimizations in place to his those 90+ scores on Google's Core Web Vitals report.
Your user's experience first
We take user experience very seriously because not doing so undermines the entire project. It can lead to a drop-off in conversions or users having a negative experience on your website. We make sure that your website will work on any device, any internet speed, and for any accessibility needs.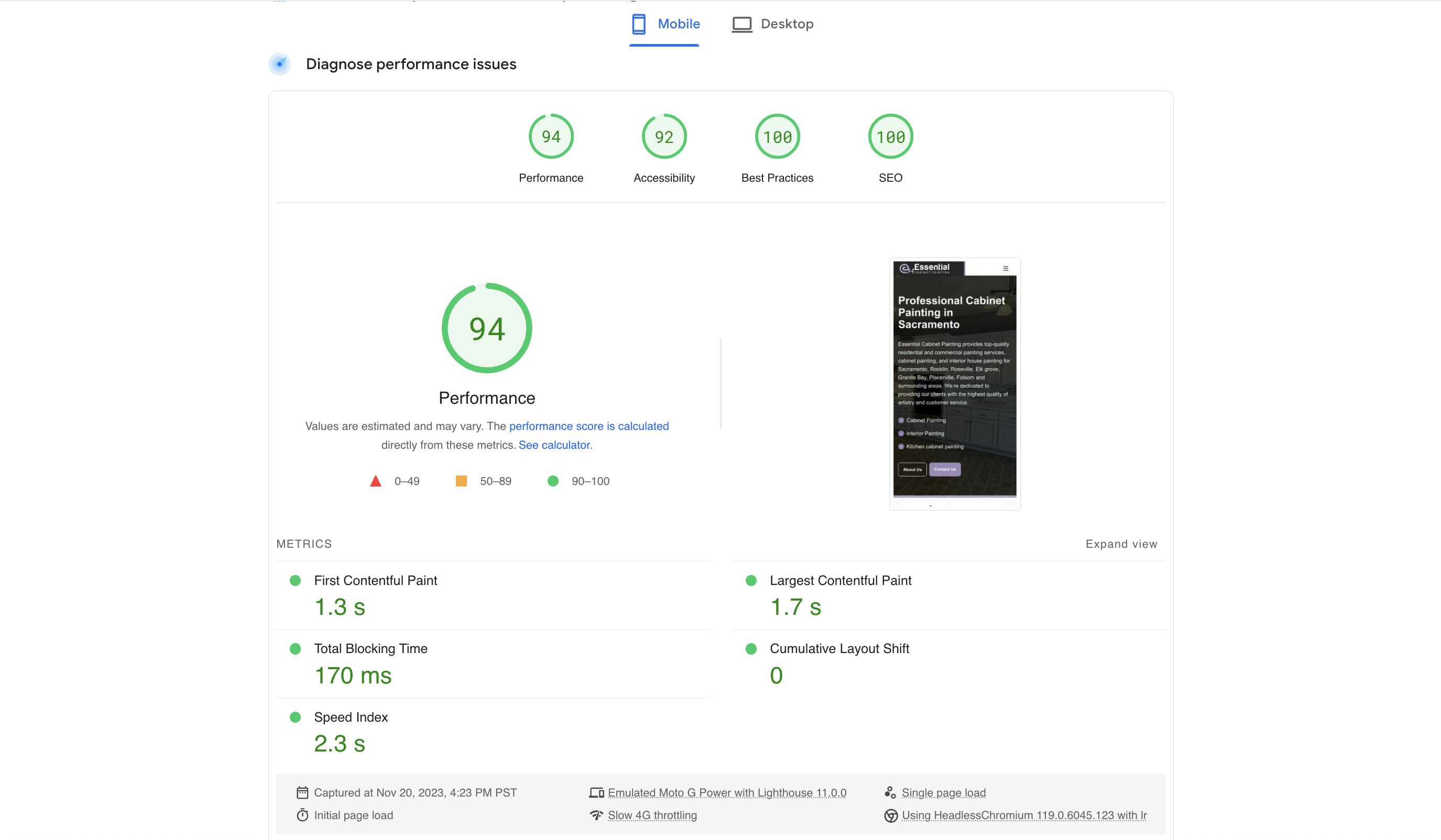 Our Sacramento web development pricing model
Here at Unwrap Design, we usually offer website plans on a subscription basis. But if you need something special, we can create a custom quote just for you. Our goal is to make websites for small businesses in Sacramento that are affordable. We talked to hundreds of local small businesses around Sacramento and learned that the main reason they don't update their websites is because of high costs.
Our website subscription pricing model allows us to:
Build a modern website for your business
Continually update your site in an ever-changing landscape
Make any edits if necessary
Just this year alone we've helped 23+ small businesses across Sacramento when it comes to website development.
Frequently asked questions