A web design agency that cares
We are not a giant corporation looking to create a website as quickly as possible and never talk to you again. Unwrap Design is a small business just like you. Our goal as a web design agency is to create high quality websites to complement your business. Think of your website as an extension of your business, like a physical storefront.
If you were a physical store selling a product, would you want the inside of your store to look nice, modern, presentable, and clean? Yes, of course! You want to create a good first impression for a potential customer. You want them to buy something from your store.
Your website, like a physical store, is what 95% of people will interact with before contacting your business.
Here's a perfect example of an optimized website: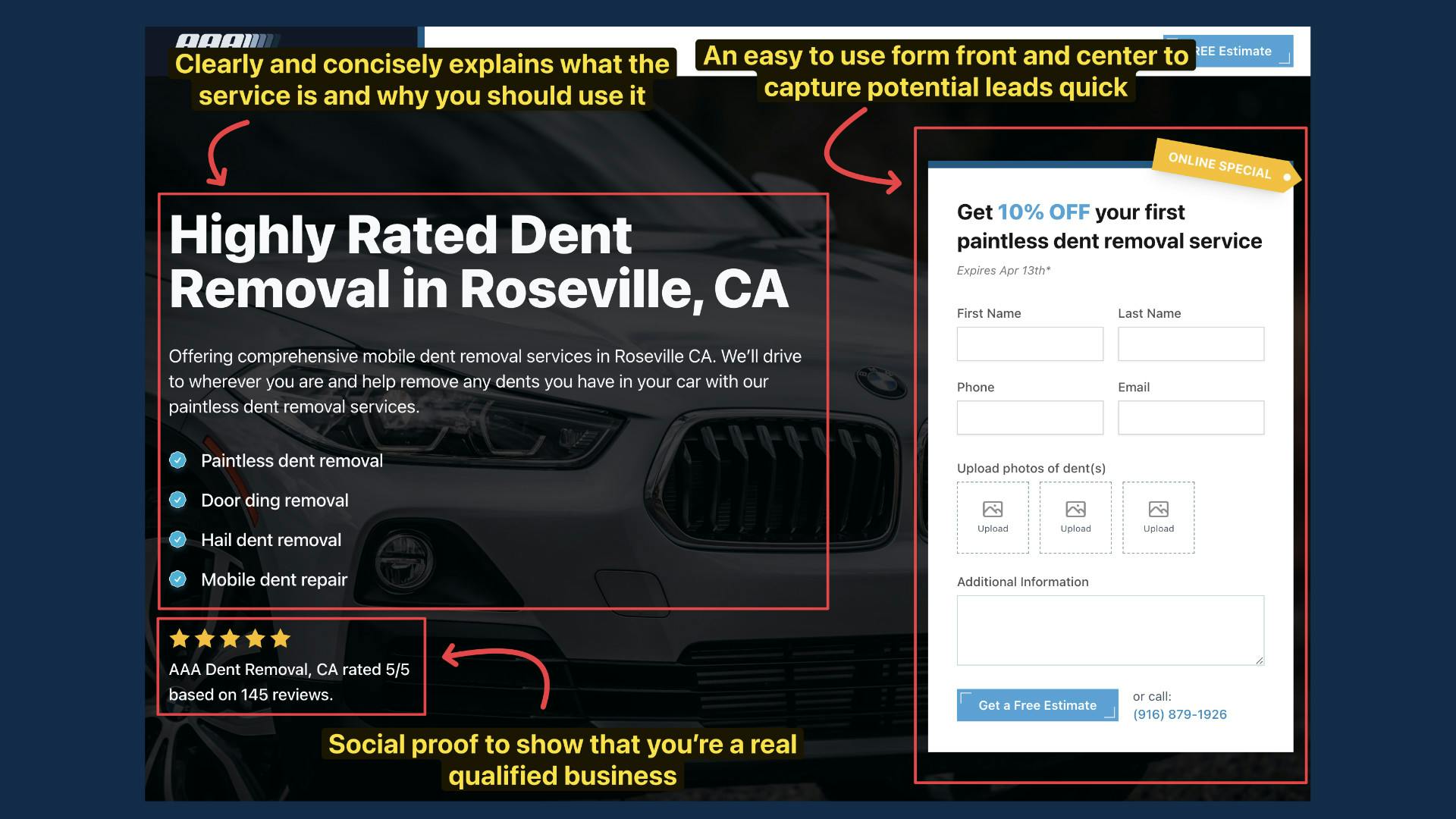 This is one of our clients on our a monthly pricing plan. They came to us with a completely unoptimized website that was actively hurting their business. We came in and brought in a fresh new website design.
The image above is one of their main lead generating pages. This page has brought in over 200 leads in half a year.
The owner is also confident in his website and knows that it accurately compliments their existing brand. It's an extension of their business, not an afterthought.
What our Sacramento web design agency offers
A design specific to your business
Our approach is simple: One size doesn't fit all. We take the time to understand your unique business requirements and develop a design to meet those needs. If you're unsure of what you want, remember that you get unlimited design revisions.
We'll change the design however you like, and provide input on what we think would be the best.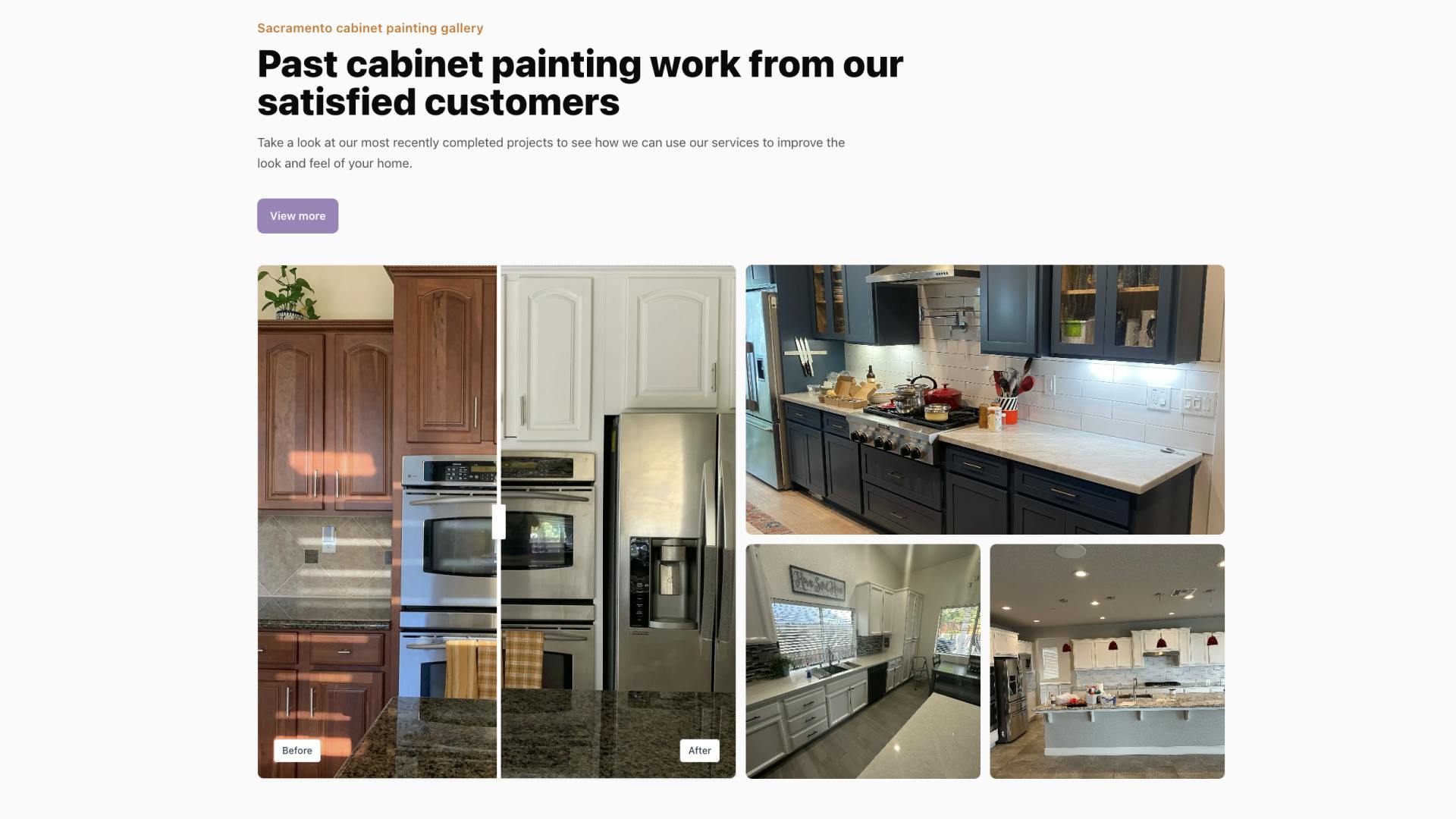 Modern website development
The web has evolved a lot, especially over the past 10 years. We use modern development tools used by some of the biggest companies in the world. We're developers and designers who know how to code. We don't use drag and drop page builders.
Doing so gives us more control over the website, which also means you get more control as well. If you want something custom on the site, we can do it no problem.
Sacramento local SEO
You can have the nicest looking website, but if no one can find it what's the point? This is why we also specialize in local SEO. We do keyword research on your primary business category (so if you're a plumber, we'll do research on plumber keywords), and write highly localized SEO content.
A focus on user experience
How do we get a potential Sacramento lead to convert? This is were user experience comes into play. We'll make sure the site loads extremely fast, has a passing Google Pagespeed score, and has the elements of the website structured in a way to get leads.
Everything on our web designs is there to create an A+ user experience. Things like:
Social proof
Concise landing page copy
Properly spaced elements
Good typography
Are a few of the things you need to create a web design with a good user experience.
Mobile-First Approach
Our current Sacramento clients have over 80% of their web traffic coming from a mobile device. We often see most websites in Sacramento treat mobile-optimization as an afterthought, which is crazy! A mobile-first web design approach should be standard if your company operates in Sacramento.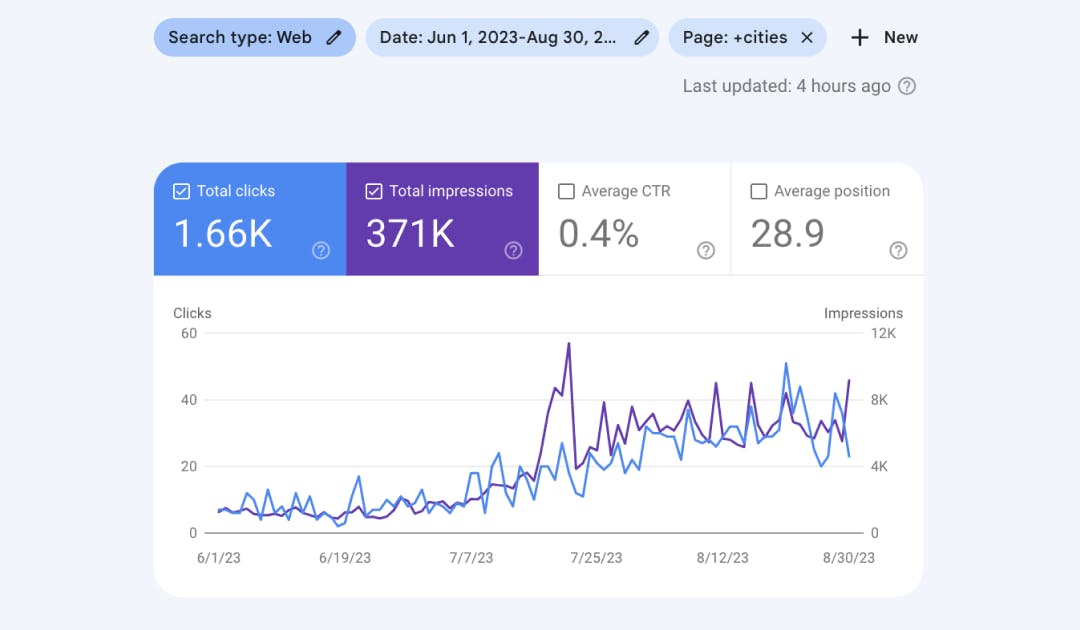 Our Sacramento web design pricing model
At Unwrap Design our main offering is a website subscription. We want to give Sacramento based small businesses a modern looking website at an affordable price. We asked hundreds of local small businesses around Sacramento, and we found the biggest thing holding them back from updating their website was the cost.
Our website subscription pricing model allows us to:
Design a modern website for your business
Continually update your site in an ever-changing landscape
Update the design if necessary
Continually improve the SEO of your Sacramento site.
Just this year alone we've helped 23+ small businesses across Sacramento. We've continually improved their SEO and optimized their website to increase leads.
Frequently asked questions